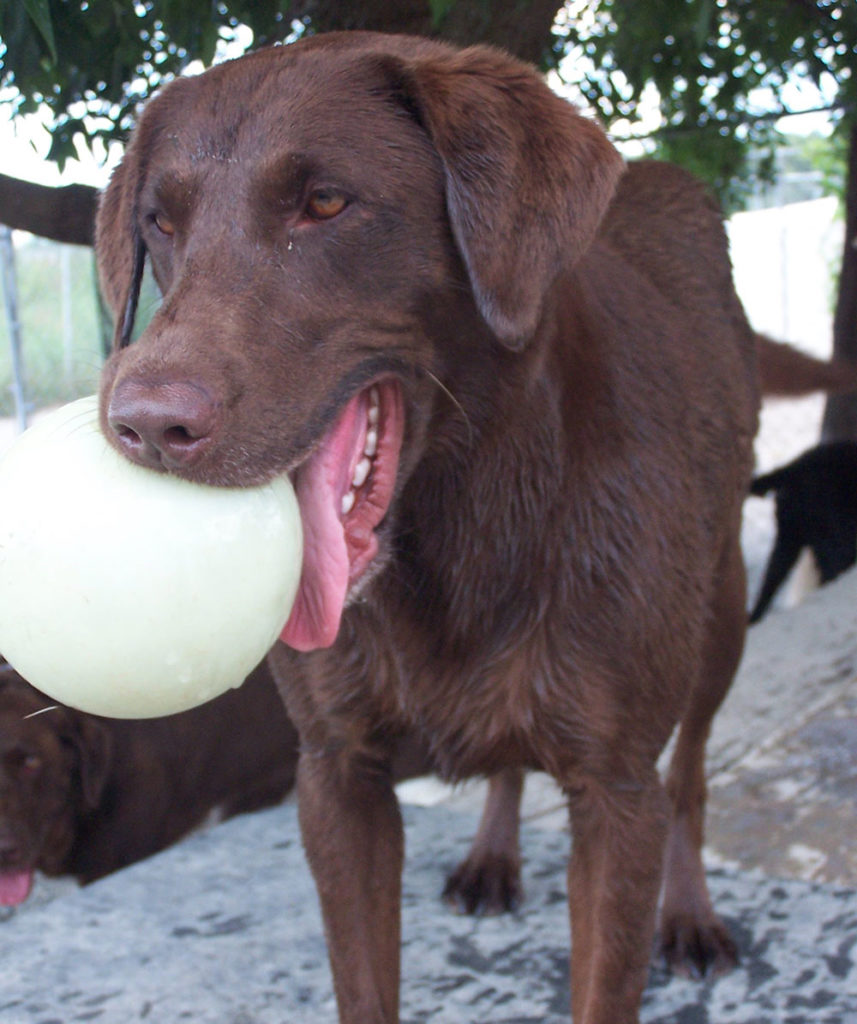 Canine Comfort Dog Daycare is available Monday through Friday at our facility near Ithaca. Dogs may be registered to attend regularly on any of these days.
Please call us at (607) 273-4342 for hours and daycare and boarding rates. The dogs play as a group and are not segregated. For this reason, we accept dogs weighing 25 pounds and up. All daycare participants must be up to date on immunizations, including Bordetella, DHPP, and Rabies, and must be spayed or neutered. Puppies under 1 year of age who are not yet spayed or neutered may attend our daycare.
Dog Daycare
Your dog's day begins the moment you drop them off for daycare. Dogs are free to explore over an acre of securely enclosed outdoor space and a large indoor area.
We ensure all dogs are comfortable no matter the weather. They can take a break to enjoy the heated indoor area during the winter, or catch a breeze from one of several fans during the summer months. They also enjoy hanging out in the covered outside area where there's plenty of doggie furniture to play on.
We have tunnels, a grass field, an area that's just right for playing ball with the humans, and a pool to take a dip in during the summer months.
The dogs have several hours to play in the morning, followed by a nap time in the middle of the day. Then it's back to having fun until it's time to go home!
Clean fresh water is available at all times, and doggy daycare play time is always supervised.