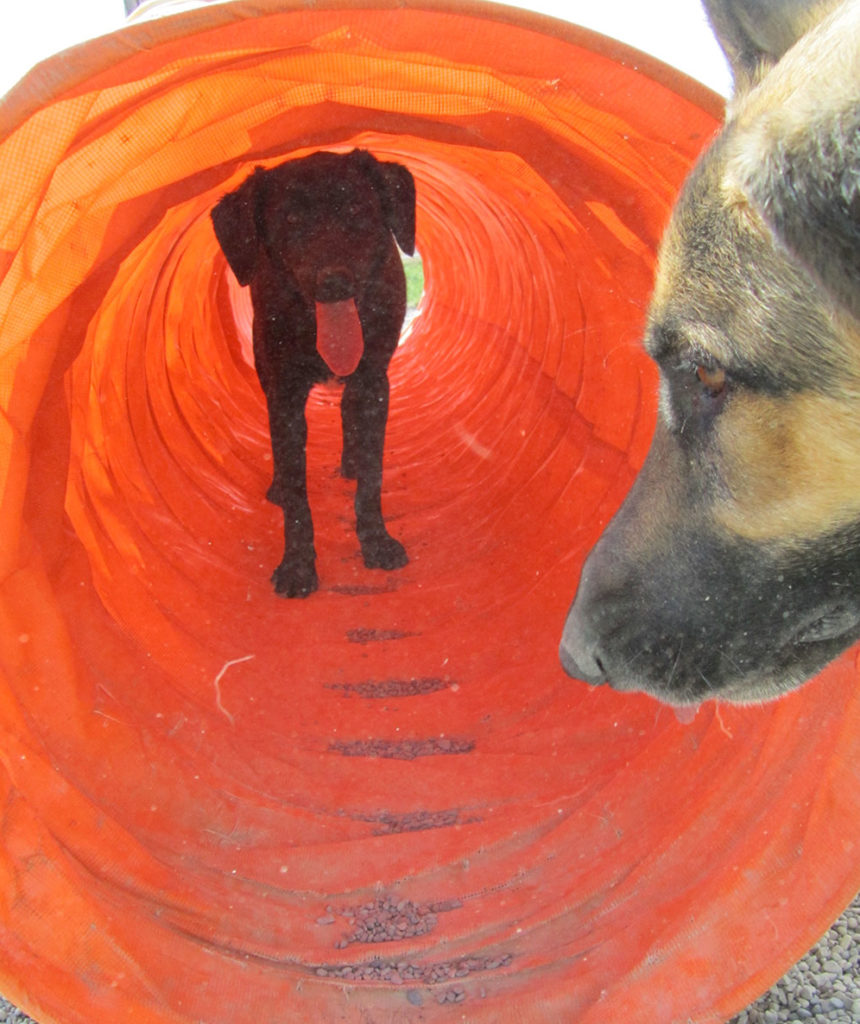 Your dog will be on vacation while you're on vacation!

Boarding is exclusively for dogs who attend our daycare on a weekly basis (a minimum of 1 day per week). Our dog boarding service is provided at our large indoor and outdoor facility just outside of Ithaca, NY. We are an alternative boarding facility; our guests are free to play and interact with each other during the day, and always receive individual care and attention. Pens are used at night for the safety of our boarders. Our more frequent guests may stay loose at night with their beds on the open floor. Since the pups already know one another from daycare, they are more relaxed and content hanging out with their friends. (Dog Slumber Party!) We encourage you to bring bedding from home to make your dog's stay even more comfortable with familiar surroundings.
Boarders participate in daycare when their stay is during one of our daycare days (Monday through Friday). Should their time with us fall on a non-daycare day, they'll still have plenty of fun! Just like daycare, they can spend their time running around outside with the other doggy boarders, or play inside on the soft rubber mats.
Boarding is available 7 days a week and on all major holidays, by appointment only.
Pick-ups and drop-offs may be scheduled for any day except Sunday.
Please contact us for more information about boarding rates and scheduling an overnight stay.
We look forward to seeing you!