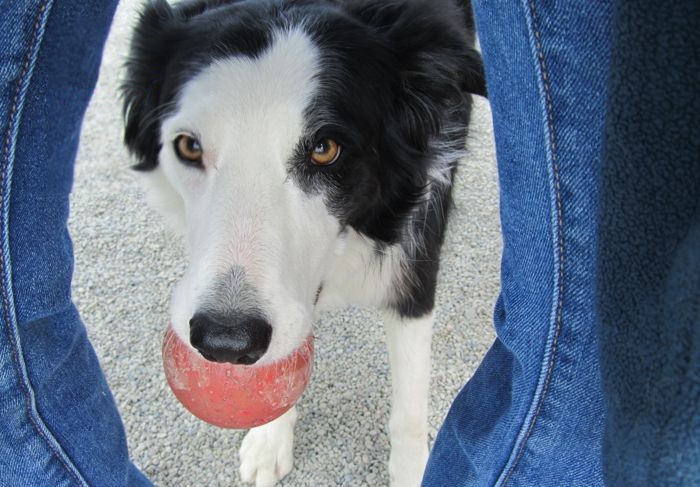 Canine Comfort was established in 2001 with the goal of caring for our furry friends in a way that we would want to be cared for ourselves. The Daycare has been created with an atmosphere that is happy, friendly, stimulating, caring, and fun.
A place that feels like home.
Careful thought has been used in creating a fenced, outside dog yard with spaces of varying sizes:
A pool area for dogs to enjoy splashing around on warm summer days
A shaded area with a variety of dog furniture for dogs to slow down and have a leisurely rest
A spacious hill area containing a tunnel and plenty of balls used for play
A large grass area for dogs to play chase and also satisfy that back itch with a good roll in the grass
A tree area where dogs can take a break in the shade or lounge on the bridge
Aside from our grass area, pea stone uncut gravel covers the entire surface of the dog yard; like sand, it's easier on a dog's joints
Our inside space has also been created with dogs' comfort in mind:
Rubber padded floors allow the dogs to get a better grip, and is easier on their joints while playing (It's also a comfortable surface to catch a nap)
During the summer months, large industrial fans create a cool breeze throughout the entire facility
Although most pups enjoy being outside during all types of weather, it's nice to warm up in our heated inside space during the winter
All dogs learn how to use the dog door in order to have free access to the indoors or outdoors
Cool, clean water is continually refreshed and available to all dogs throughout the day
Senior's Club
Some of our older pups benefit from a quiet time together; that's why our Senior's Club was created. It's a chance for our geriatric group to be able to interact amongst themselves in a slower paced environment for shorter periods of time throughout the day.